Blog
Thrivable's Research Team: Driving Extraordinary Results in Healthcare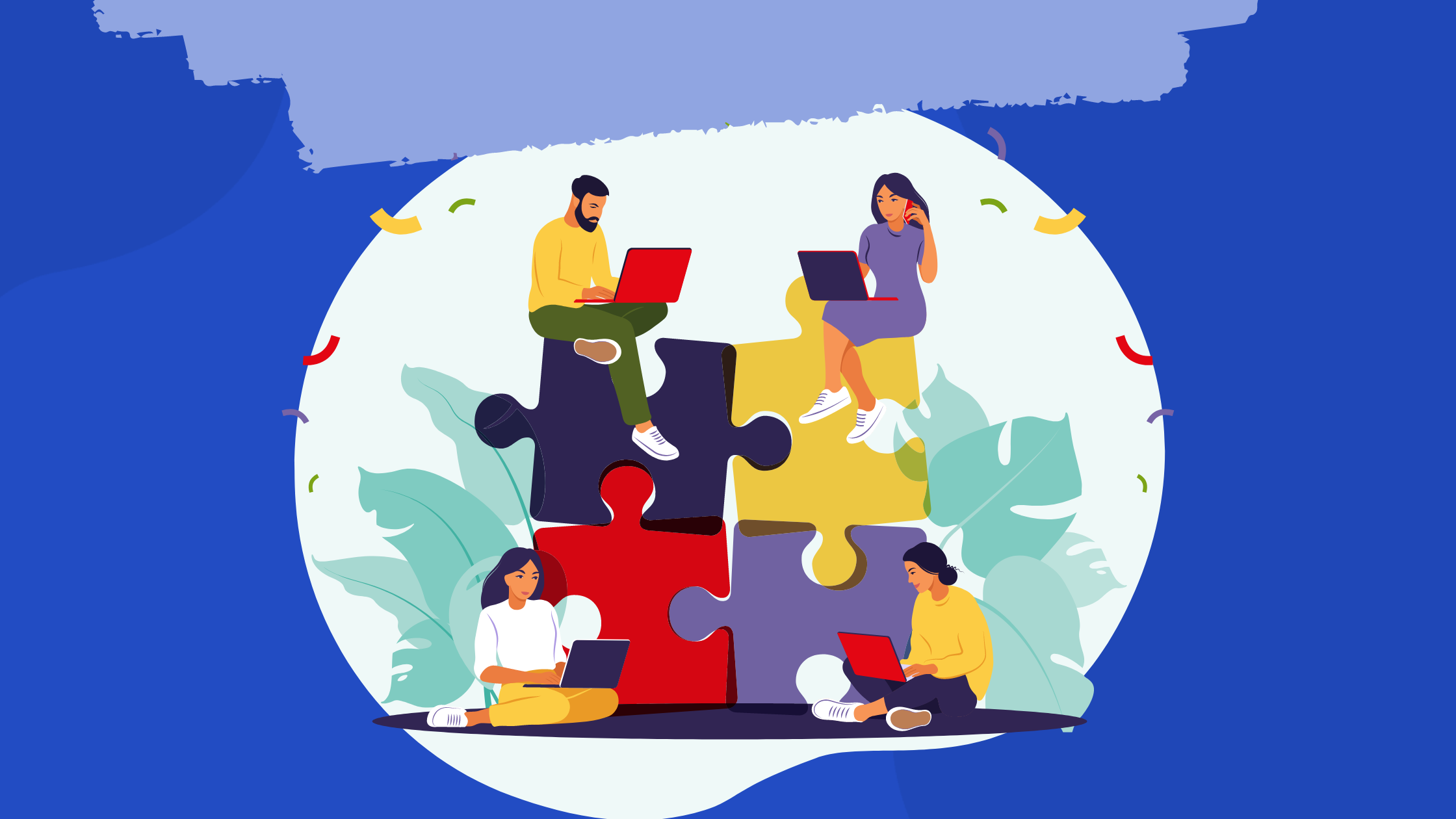 Behind every breakthrough, every life-changing innovation, there's a dedicated team of researchers pushing the boundaries of possibility. At Thrivable, we have assembled a group of passionate individuals with a shared mission: to transform the healthcare landscape by delivering the highest quality patient research in the industry. With a deep understanding of diabetes, a wealth of experience, and an unwavering commitment to excellence, our team stands at the forefront of healthcare innovation, ready to unlock new insights and drive profound impact for our customers. Join us as we introduce the driving force behind our success—the exceptional individuals who make up the Thrivable research team.
Meet the Team
Initially, our research team started with just David, our CEO; Ryan, our COO; and Maria, our Research Lead, working around the clock to win new business and deliver extraordinary results to our clients. In just three short years, much hard work and perseverance, the company took off, and our research department expanded to seven uniquely-qualified team members.
Collectively, our team offers over 100 years of research experience. Most of us hold advanced degrees in subjects directly related to healthcare and analytics. We have published over 50 peer-reviewed manuscripts across crucial subject areas, including:
Diabetes

Kidney disease

Cancer

Immunology

Addiction disorders

Infectious disease

Neuroscience
These subject areas are connected to diabetes care and management, and our team has deep knowledge of disease pathology, comorbidities, and complications. When our clients are looking for patients with Type 1 or Type 2 Diabetes, our team understands the complex immunological processes that differentiate the two. This means we also deeply understand the differences between diabetes subsets such as LADA, Type 1A, and Type 1B. Moreover, our team has extensive knowledge of other processes in which diabetes can be initiated (cancer and infectious disease) as well as complications of the disease (kidney disease, substance abuse disorders, cancer, and neurological problems).
Our team also boasts extensive experience in qualitative market research. We are experts in recruiting, moderating, and conducting analysis for various qualitative projects. Some research methods we frequently utilize include:
Virtual interviews

Focus Groups

In-person studies for FDA submission

In-home product testing

User experience research
With extensive experience in coordinating and managing research studies across multiple fields, including medical technology and pharmaceuticals, our team deeply understands the rigorous research protocols and data collection required in these industries. Our team also has a robust user experience design and research background focused on increasing user engagement and retention. Our in-depth understanding of research design that evaluates patient needs, preferences, and motivations, allows us to offer targeted research design consulting for clients seeking to optimize their research initiatives.
Moreover, our team and clients greatly benefit from the support of our dedicated data analyst. With an advanced degree in Analytics and over a decade of experience, this expertise expands our team's project capabilities to meet our clients' analysis and reporting needs. Our analyst also spearheads the management of all our patient data to help ensure the accuracy and security of all sensitive information.
What Sets Us Apart
Diabetes Expertise
With us, there is no confusion about the different types of diabetes patient populations. On top of the different diabetes types, we thoroughly understand the common therapeutic approaches and the newest approaches in diabetes care. You can rest assured we all know the difference between MDI, NIT, NIIT, lifestyle-only treatments, and much more. We are also well-versed in oral medication brands and non-insulin injectable therapies.

All of our team members are also experts in diabetes technology. Not only are we familiar with the available insulin pumps and CGMs on the market, but we understand the intricate differences between the different brands and models and the integration between them.
When recruiting participants from specialized populations for human factors research, we understand the unique obstacles in reaching groups like T2 pumpers and pediatric MDIs. Our proactive recruiting strategy sets us apart, which means we are always prepared to deliver diverse, engaged, vetted, and verified patients to fulfill your specific research needs.
Large-Scale Study Fulfillment
Our streamlined and proactive recruiting approach for extensive qualitative studies has successfully delivered over 1,000 participants for both online and in-person studies. Our expertise lies in engaging hard-to-reach populations and providing immediate access to a robust pool of patients for thorough and timely research that meets your needs.
We have ~50,000 diabetes panel members (patients and caregivers) who have already been extensively profiled: therapy groups, demographics, and more. Moreover, we can hone in on our members' locations to provide quick and accurate feasibility assessments for in-person research activities. We can offer guidance to ensure our clients get what they need. Altogether, this allows us to fulfill your request every time efficiently.
Quality
We pride ourselves in consistently providing authentic, high-quality responses. Through the use of our automated and verified fraud detection software, we're able to screen our entire member database continuously. In addition to automated fraud detection, we have built-in custom filters on our data that allow the algorithm to spot better and remove frauds. Factors like nonsensical therapy combinations, abnormally fluctuating responses over time, and more all go into ensuring that unauthentic participants are excluded.
Moreover, since we are diabetes experts, we can always discern if something does not make sense when scheduling a respondent. If our automated system doesn't catch an unauthentic respondent, rest assured that our team will. This ensures every Thrivable response adheres to the most robust quality control guidelines, giving you peace of mind that you're getting a real story from a real voice.
Speed
We understand market researchers require rapid insights to optimize their concept design. We pride ourselves in delivering impactful insights while maintaining quality at speeds faster than the industry standard.Leveraging our team's unique skill sets, in tandem with our expansive patient database and proprietary research processes, we can offer industry-leading turnaround for many projects. Whether you're looking to conduct an online survey or need targeted participants for an upcoming qualitative activity, we help capture insights.
Meaningful Relationships
At Thrivable, we go above and beyond through actionable insights delivered rapidly and in forming meaningful relationships with our clients. We often hear back about how comfortable our clients feel when presenting us with any project, knowing we'll always take the time to understand the nuances and intricacies. We believe this is how it should always be done!
One client recently said, "I feel like I've known [her] forever." We want all our clients to walk away with this feeling.
Expert Market Research Services
We have a broad portfolio of offerings in consulting and execution on various quantitative and qualitative market research projects.
For
quantitative research projects

, some of our most-used services include:
Survey questionnaire design: We recommend gold-standard questions and design recommendations to address your research needs best.
Survey programming and invitations: Whether leveraging the Thrivable platform, our Qualtrics account, or automating invites to a third-party survey platform, we have you covered for all your survey execution needs.
Data collection and analysis: We can provide data analysis services and results in nearly any format you require.
Reporting: We can meet your reporting needs, from basic figures to press releases and manuscripts for peer-review submission.
For
qualitative research projects

, we cover all your needs from start to finish.
Prescreening: We work with our clients to understand their needs explicitly and identify the exact Thrivable panel members that fit the bill.
Quota management: Whether recruiting exclusively or working with a third party, our automated and intuitive quota tracker lets you see how we're tracking toward our goals in real time.

Scheduling: We verify each study participant over the phone, ensure they understand what is expected, and follow through with the research activity.

Follow up with participants: After our members complete the research activity, we follow up with their compensation to ensure they have the best experience possible.
Moderation and Reporting: Our team offers moderation and reporting services for in-depth interviews and focus groups.
If you don't see a service you need here, just ask us, and we can accommodate your needs!
At Thrivable, we are more than just a research team. We are passionate individuals dedicated to delivering extraordinary results in healthcare. Our journey began with a small but dedicated team and has evolved into a powerhouse of seven uniquely-qualified members, boasting a collective 100 years of research experience. With our deep expertise in diabetes care, qualitative research, and market insights, we leverage our extensive database of 2M+ data points from current, verified patients to drive our solutions. This invaluable resource allows us to provide tailored solutions that precisely support your unique business needs. If you are interested in outsourcing recruitment and tapping into our vast database, please schedule a call with our team. Together, we can harness the power of data to impact patients' lives worldwide.
About the author
Maria Muccioli, PhD
Maria brings clinical research expertise to her work overseeing healthcare market research programs for Thrivable customers. She earned a PhD in Molecular and Cellular Biology from Ohio University and was also a postdoctoral researcher at the Ohio State University and a fellow at the Brigham and Women's Hospital and Harvard Medical School.