We look forward to connecting!
Whether you need to conduct in-depth interviews with diverse patient panels or want fast response to urgent, small-scale surveys, you'll see why Thrivable is the leading real-time market research platform for the healthcare industry.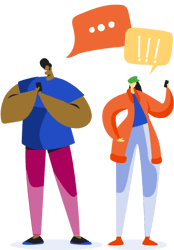 Our demo covers features and capabilities that include:
72K+ patient database with 50+ data points

An intuitive interface for fast survey creation

Performance-driven, flat-rate pricing

Smart, responsive customer service team

Results in hours, not months
Ask us about our Pilot Program.
Many Thrivable customers begin with a pilot program, which usually entails a focused research project that helps marketing teams see how effective the platform is in delivering the meaningful insights they need quickly and easily. We're happy to talk through the possibilities with you.