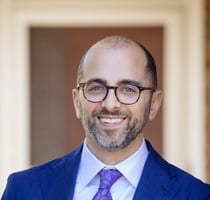 David Edelman, Founder and CEO
David is an entrepreneur, author, and speaker who developed the vision for Thrivable through his work building Diabetes Daily, a leading online community helping those with diabetes thrive that was acquired by Everyday Health in 2021. A firm believer that every key decision healthcare companies make should have patient input, he created the Thrivable rapid-research platform to make it easy for companies to connect with the patients that matter most to make better products and services.
In addition to running Thrivable, David promotes entrepreneurship and economic development in Northeast Ohio. He is past president of the Hebrew Free Loan Association, a nonprofit providing interest-free loans to individuals since 1904.
David holds a Bachelor of Arts from Brown University and has been known to sit at a piano and lead late-night singalongs at conferences and Burning Man.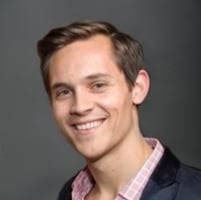 Ryan Fuchs, COO
A strategy consultant with an entrepreneurial mindset, Ryan brings extensive experience leading digital transformation initiatives to Thrivable. Prior to co-founding the company, Ryan worked at Deloitte Consulting, where he helped clients with customer experience strategy, digital transformation, analytics, process improvement, and project management. He also served as the director of strategic initiatives for the fundraising office at Georgetown University, where he earned an MBA and a bachelor's degree in Linguistics.
As COO, Ryan drives the growth of the company by removing barriers that prevent Thrivable team members from doing their best work and by integrating efforts across functions to foster organizational collaboration.
Ryan speaks Chinese, French, and Italian, and he is currently at work cultivating his gardening skills.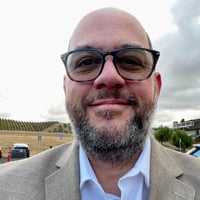 Manny Hernandez, VP of Customer Success
Manny is a health advocate that thrives at the intersection of social impact, culture, and inclusion, helping organizations create people-centric solutions. He has lived with diabetes since 2002.
Prior to joining Thrivable, he was VP of People and Culture at Tidepool. Between 2015 and 2020, he was one of the early executives in Livongo, helping the company grow from 50 to 600+ employees, going through 2 acquisitions, and an IPO.
Before Livongo, he headed the Diabetes Hands Foundation (DHF), a nonprofit he co-founded. Under his leadership, DHF became a global leader in diabetes social media and advocacy, with an annual reach of 3 million people through TuDiabetes.org and EsTuDiabetes.org.
Born in Venezuela, he currently resides in Orlando, and serves on the National Advocacy Committee for the American Diabetes Association. He spends his spare time reading and writing (he's currently working on a novel).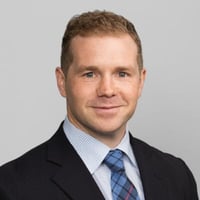 Tim Moore, Sales Director
Whether it's on the golf course, hiking in the back-country, or working with clients Tim has a passion for understanding and identifying challenges that are holding us back. A believer in keeping it simple and hard work, he enjoys working with clients to creatively solve problems so we all win.
Prior to leading the Thrivable Sales Team, Tim worked in several business development roles at LexisNexis, helping the largest law firms and corporate legal departments transform their work through the adoption of legal analytics.
Tim lives in Cleveland with his wife, two young children, and their dog Roxy.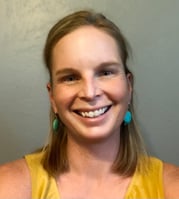 Sara Epstein, Product Manager
Sara brings an entrepreneurial spirit to product management by ensuring the voices of our clients and members are at the core of everything we build.
Before joining Thrivable, Sara co-founded an employee engagement company that helped coworkers across the world connect through mobile-based competitions. Through her start in advertising, transition to nonprofit fundraising, and current role in software, Sara strives to maximize impact through simple design and fierce prioritization.
When she's not working, you'll find Sara raising a very sassy daughter, baking all kinds of sweet treats, and making the most of Colorado's expansive outdoor adventures.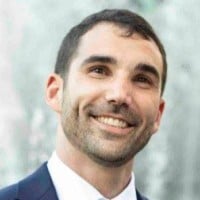 Adam Zandman, Marketing Director
Adam is a seasoned marketer with a passion for bringing products and services that make this world a better place into the hands of the customer.
Having started his own digital marketing agency, Adam brings an entrepreneurial mindset along with a background in agency, non-profit and Fortune 250 companies to lead Thrivable's brand strategy and support the customer acquisition efforts.
A Georgia native, who spent nearly 20 years in Colorado and now living in Ohio, Adam loves new adventures. When not out exploring or traveling, you will most likely find him at home with his family watching an Atlanta Braves game.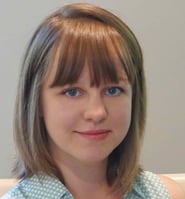 Maria

Muccioli, Research Lead
Maria brings basic and translational research expertise across several health conditions, including diabetes, cancer, multiple sclerosis and more. She earned a PhD in Molecular and Cellular Biology from Ohio University and was a postdoctoral researcher at the Ohio State University and a fellow at the Brigham and Women's Hospital and Harvard Medical School.

Prior to joining Thrivable, Maria developed content for Diabetes Daily and consulted for several organizations to optimize academic submissions for peer review. She also served as Program Chair and Faculty Member at Stratford University, overseeing the Arts & Sciences department, and teaching undergraduate and graduate students in general biology and advanced courses.

Maria enjoys identifying the most efficient market research approaches for each client, listening to understand to find a tailored solution to deliver successfully and exceed expectations.

When not working, she can be found playing with her two young kids, training her dogs, hiking, and enjoying the Florida sun with her husband.
Board of Directors
CEO/Founder, NeverBounce
Alan Brenner
Former SVP Engineering, Sun Microsystems
Principal, Coppermine Capital
Ansley Dalbo
Principal, Diabetes: What to Know
Advisors
Nick James
Autism Care Partners, Chief Development Officer
Sheri Rosneblatt
Founder, fit2market agency
Royce Brunson
Chief Revenue Officer, Health Recovery Solutions
Executive Officer, Greenspring Associates
Ethan Cohen
Entrepreneur-in-Residence, JumpStart