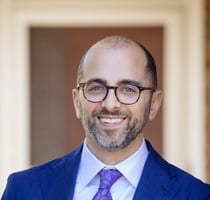 David Edelman, Founder and CEO
David is an entrepreneur, author, and speaker who developed the vision for Thrivable through his work building Diabetes Daily, a leading online community helping those with diabetes thrive that was acquired by Everyday Health in 2021. A firm believer that every key decision healthcare companies make should have patient input, he created the Thrivable rapid-research platform to make it easy for companies to connect with the patients that matter most to make better products and services.
In addition to running Thrivable, David promotes entrepreneurship and economic development in Northeast Ohio. He is past president of the Hebrew Free Loan Association, a nonprofit providing interest-free loans to individuals since 1904.
David holds a Bachelor of Arts from Brown University and has been known to sit at a piano and lead late-night singalongs at conferences and Burning Man.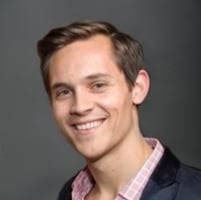 Ryan Fuchs, COO
A strategy consultant with an entrepreneurial mindset, Ryan brings extensive experience leading digital transformation initiatives to Thrivable. Prior to co-founding the company, Ryan worked at Deloitte Consulting, where he helped clients with customer experience strategy, digital transformation, analytics, process improvement, and project management. He also served as the director of strategic initiatives for the fundraising office at Georgetown University, where he earned an MBA and a bachelor's degree in Linguistics.
As COO, Ryan drives the growth of the company by removing barriers that prevent Thrivable team members from doing their best work and by integrating efforts across functions to foster organizational collaboration.
Ryan speaks Chinese, French, and Italian, and he is currently at work cultivating his gardening skills.
Board of Directors
CEO/Founder, NeverBounce
Alan Brenner
Former SVP Engineering, Sun Microsystems
Principal, Coppermine Capital
Advisors
Royce Brunson
Chief Revenue Officer, Health Recovery Solutions
Executive Officer, Greenspring Associates
Paul Ehlinger
Principal, Allos Ventures
Ethan Cohen
Entrepreneur-in-Residence, JumpStart