Blog
Building a Quality Database of Members: Thrivable's Approach to Validation and Quality Control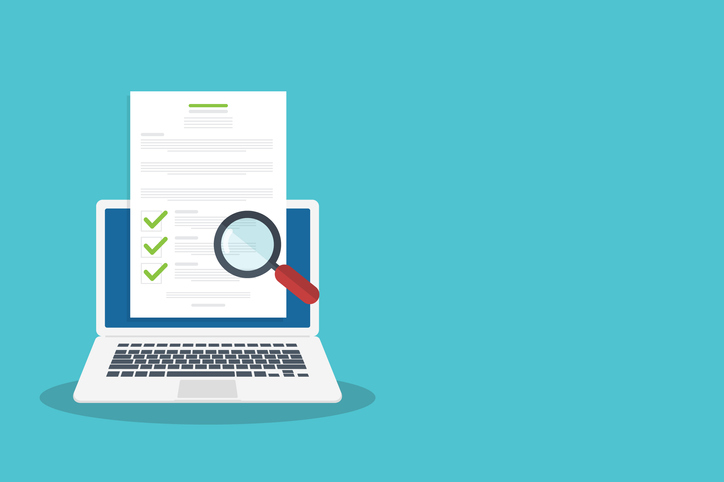 Learn about Thrivable's approach to patient member validation and quality control.
Online patient panels offer a rapid way of reaching your target audience and getting the insights you need. However, member quality can be difficult to monitor, and low-quality members or fraudulent accounts can skew and even invalidate your results.
This is precisely why Thrivable takes the most stringent steps to ensure that the patients we recruit are authentic and high-quality participants. Although seemingly straight forward, each step in our process provides our clients with the assurances needed that the insights they receive are accurate and valid.
Automated Fraud Screening
When patients sign up to join Thrivable, the information they provide is put through a comprehensive authentication process before they ever get an invitation for participation in research.
We utilize a validated platform, SEON, on all new Thrivable members. SEON uses information such as the email address, IP address and location, among others, to assess the likelihood of a fraudulent account. Anyone who doesn't make the cut is automatically suppressed from participation in research.
Custom Quality Review
Thrivable also implements a screening process based on condition-specific parameters, such as unusual therapy combinations and inconsistent responses over time. We regularly review patient accounts for these parameters and suppress users who we deem to be unauthentic members.
Moreover, Thrivable takes into consideration the quality of member responses in specific research activities. Factors like speeding or straight-lining in surveys, or participants who prove to be unreliable in qualitative activities, like interviews, focus groups, or in-person studies are flagged appropriately. Upon a second offense, members are suppressed from future participation.
We also invite our clients to provide feedback on specific respondents so we can implement their experience to further make sure our panel is rid of any remaining low-quality or untrustworthy participants.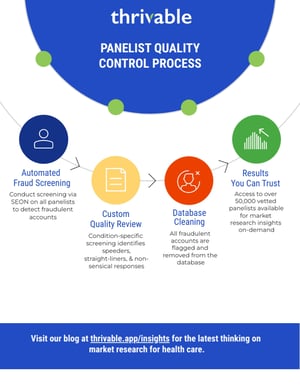 Overall, this comprehensive quality control process ensures that our patient members are authentic, honest, and will offer the most relevant and reliable feedback for your research insights.
About the author
Maria Muccioli, PhD
Maria brings clinical research expertise to her work overseeing healthcare market research programs for Thrivable customers. She earned a PhD in Molecular and Cellular Biology from Ohio University and was also a postdoctoral researcher at the Ohio State University and a fellow at the Brigham and Women's Hospital and Harvard Medical School.