Blog
Building an Engaged Panelist Community for Healthcare Market Research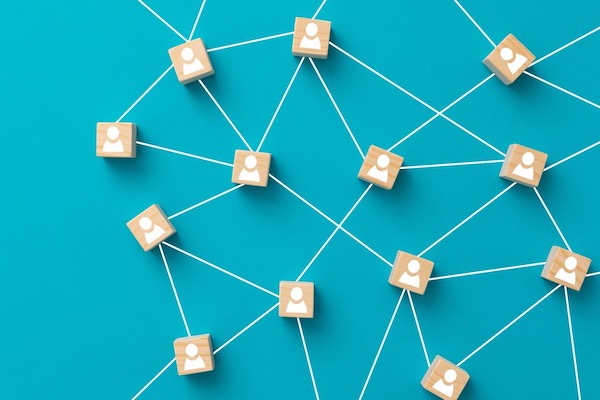 It takes effort to build a panelist community that's engaged and delivers value to healthcare market researchers. But the payoff is worth it — actionable data and reliable insights. Here's how to get it done right.
What makes a panelist community?
Creating a panelist community can enable you to get quick feedback to inform smart, data-driven decisions. In the healthcare market research industry, panelist communities are built around groups with specific profiles who also share a medical diagnosis or concerns regarding a particular health condition. Building and maintaining a patient community is a significant investment that delivers powerful benefits to the organizations that rely on them to keep patients at the center of everything they do.
Why do people join panelist communities?
Participants join panelist communities for a variety of reasons: to experience the sense of giving back, to participate in research that has a lasting impact, to feel a sense of connectedness, and to earn incentives.
According to the study Understanding the online consumer: A typology of online relational norms and behavior, the factors that motivate people to join panelist communities translate into four member types or personas: lurkers, transactional community members, socializers, and personal connectors.
Although "lurkers" may sound negative, that's not always the case. In fact, this group is often the largest member segment within a research panel community. Lurkers participate to an extent, yet they usually shy away from engaging in discussion. To encourage lurkers to become more active, it's recommended that the panel manager "introduce" community members to each other when possible (while always protecting privacy), convey more explicit expectations, and strive to make the community a welcoming place.
The rest of the personas are relatively straightforward. Transactional community members value the ability to influence the decisions that are made based on their input. Socializers desire social interactions. Personal connectors wish to expand their personal networks through their involvement.
How can you keep a community engaged?
Keeping your panelist community engaged is critical to ensuring that a healthcare market research effort yields the desired data and meaningful insights. More engaged communities produce higher response rates and more accurate responses, so consider these three strategies for fostering engagement.
1. Leverage social capital.
Social capital occurs when a group benefits from being involved in a community both personally and collaboratively to achieve a common purpose. Two key factors are at play:
How much or how little the participant trusts the social environment and believes that the research will make an impact and be shared broadly

Having a clear understanding of the study expectations
Tactics for leveraging social capital:
Design engagement efforts that build trust and demonstrate the value of the community. For example, thoughtfully curate the experience of joining. Ensure that each member begins with a positive experience, and respond promptly to panelist engagement as this reinforces that their experience matters.

Clearly communicate expectations. Create guidelines for interaction that include the actions and their purpose, while emphasizing the value of the influence that panelists have on the products and services they're being asked to weigh in on, as well as the community overall.
2. Reciprocate the effort.
Participants who are "cashing in" on their social capital are doing so because they want to see the end result. Don't leave them in the dark once their feedback has been collected through a research study. This is particularly true for patients who have an incredibly strong desire to shape the next generation of healthcare products and services.
Tactics for reciprocating the effort:
Regularly share a selection of findings with panelists.

Highlight the organizational impact of those findings.

Express gratitude for panelist engagement that's tied to the utilization of results.
3. Review your approach.
Chances are that you've been involved in many market research activities over the years. When creating a new panel, assess prior efforts and what they mean for your approach moving forward.
Tactics for optimizing your approach:
Make a list of what has been effective in engaging panelists in the past, as well as what didn't work.

Examine the impact of activity length and the types of questions asked on both engagement and the research results.

Create a methodology for measuring and evaluating panelist engagement.
Whether you're just starting to build your panelist community or need to improve the engagement of an existing community, the investment is well worth the effort. You'll be better positioned to continually tap into patient perspectives and preferences, ensuring the voice of the customer is driving business decisions.
About the author
Maria Muccioli, PhD
Maria brings clinical research expertise to her work overseeing healthcare market research programs for Thrivable customers. She earned a PhD in Molecular and Cellular Biology from Ohio University and was also a postdoctoral researcher at the Ohio State University and a fellow at the Brigham and Women's Hospital and Harvard Medical School.