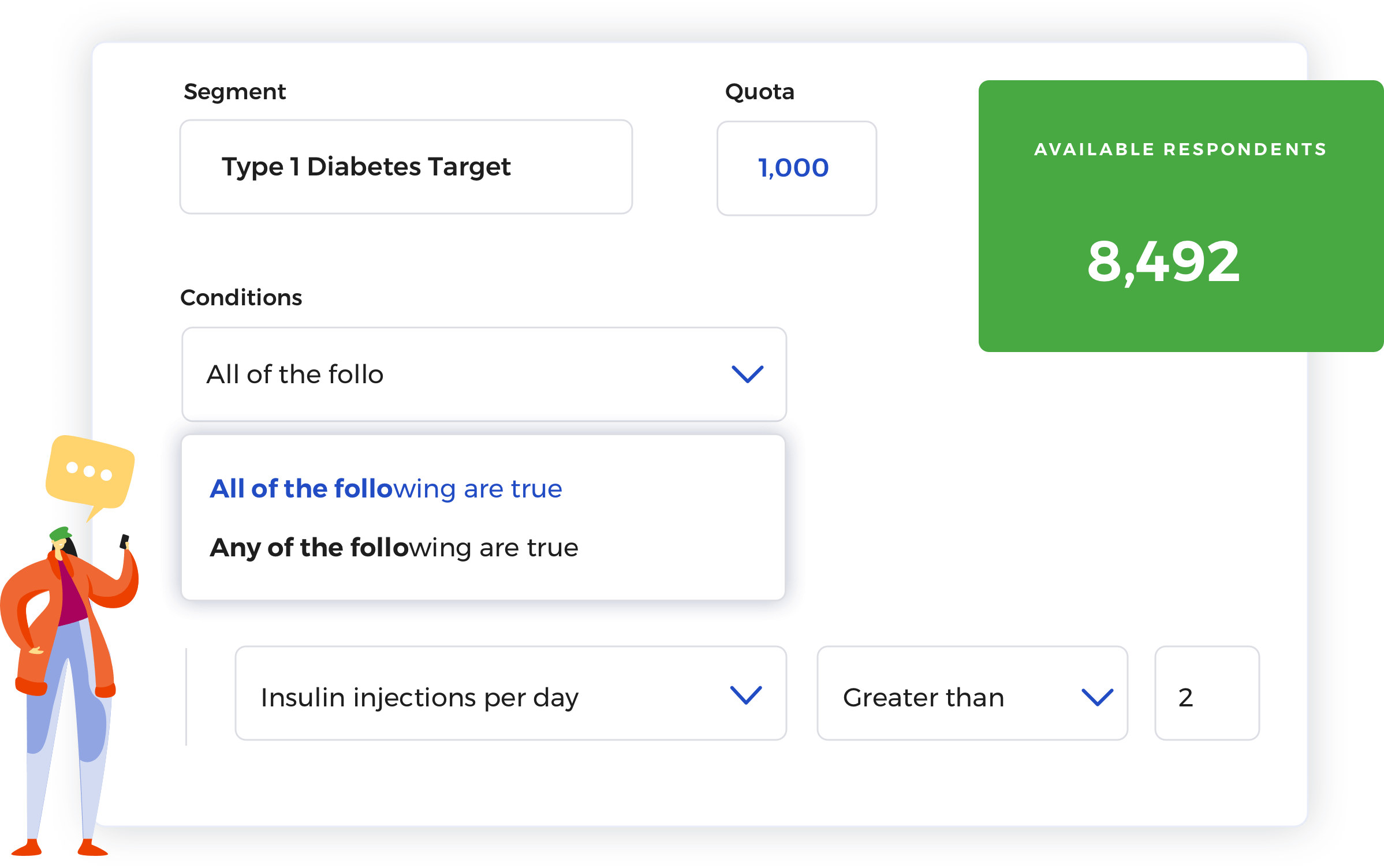 Improve results with precision targeting.
Comprehensive Database
Put an end to time wasted screening. With 50+ data points per panelist, you'll see how many panelists fit your needs right from the start.
Advanced Segmentation
Use the target builder to ensure research invitations only go to the panelists you need want to reach. Save your favorite targets for easy access
.
Custom Quotas and Auto Yield Management
Set your response quotas, and the platform automatically does the rest.
Choose your research format.
Build Surveys
Use Thrivable's intuitive survey builder to create a simple, single-question poll or a complex survey with branching logic and advanced question types
.
Conduct Interviews and Usability Studies
Quickly set up interviews and usability studies that panelists can participate in online or by phone. Just select your available time slots, and the platform takes care of the details.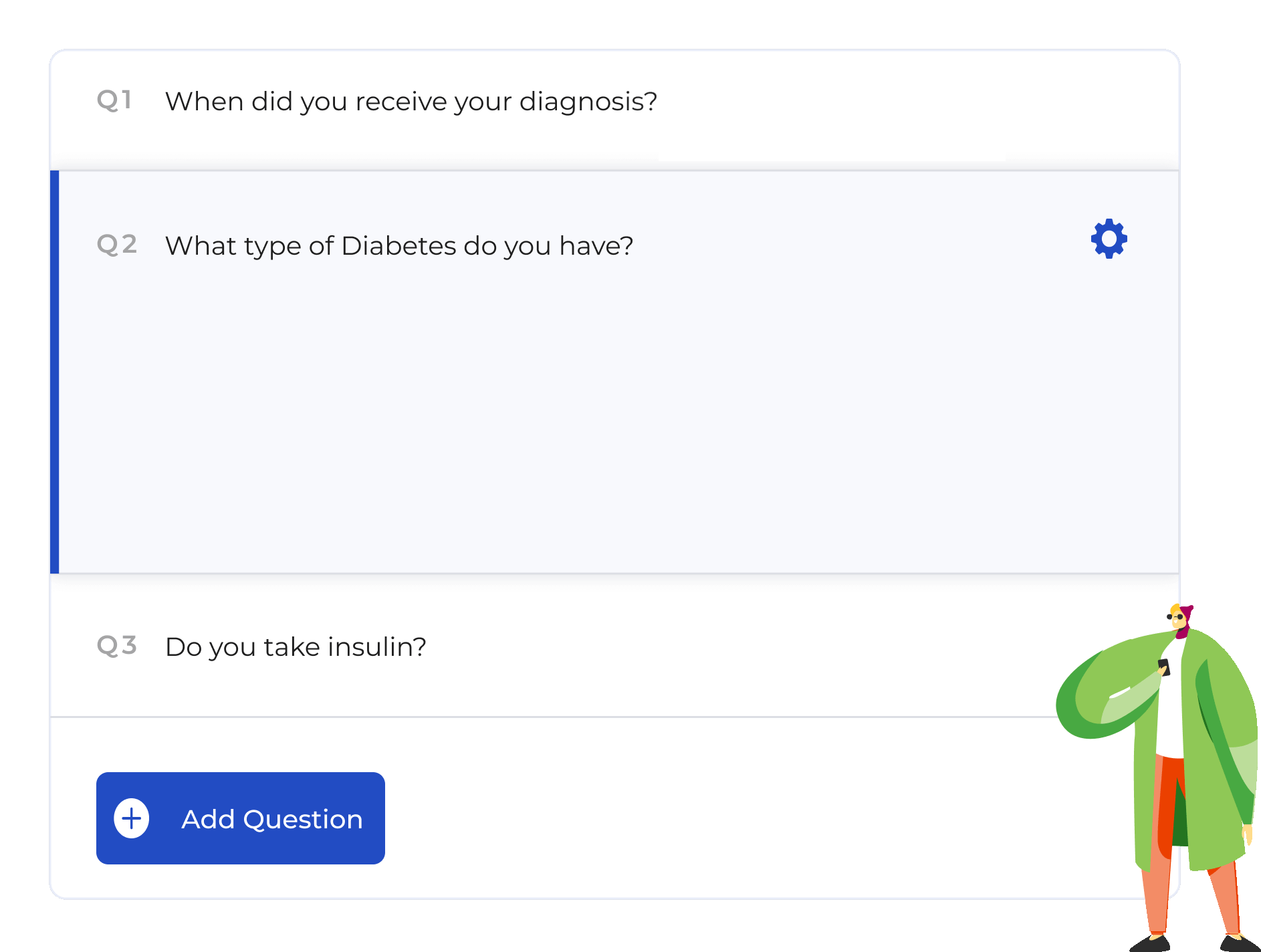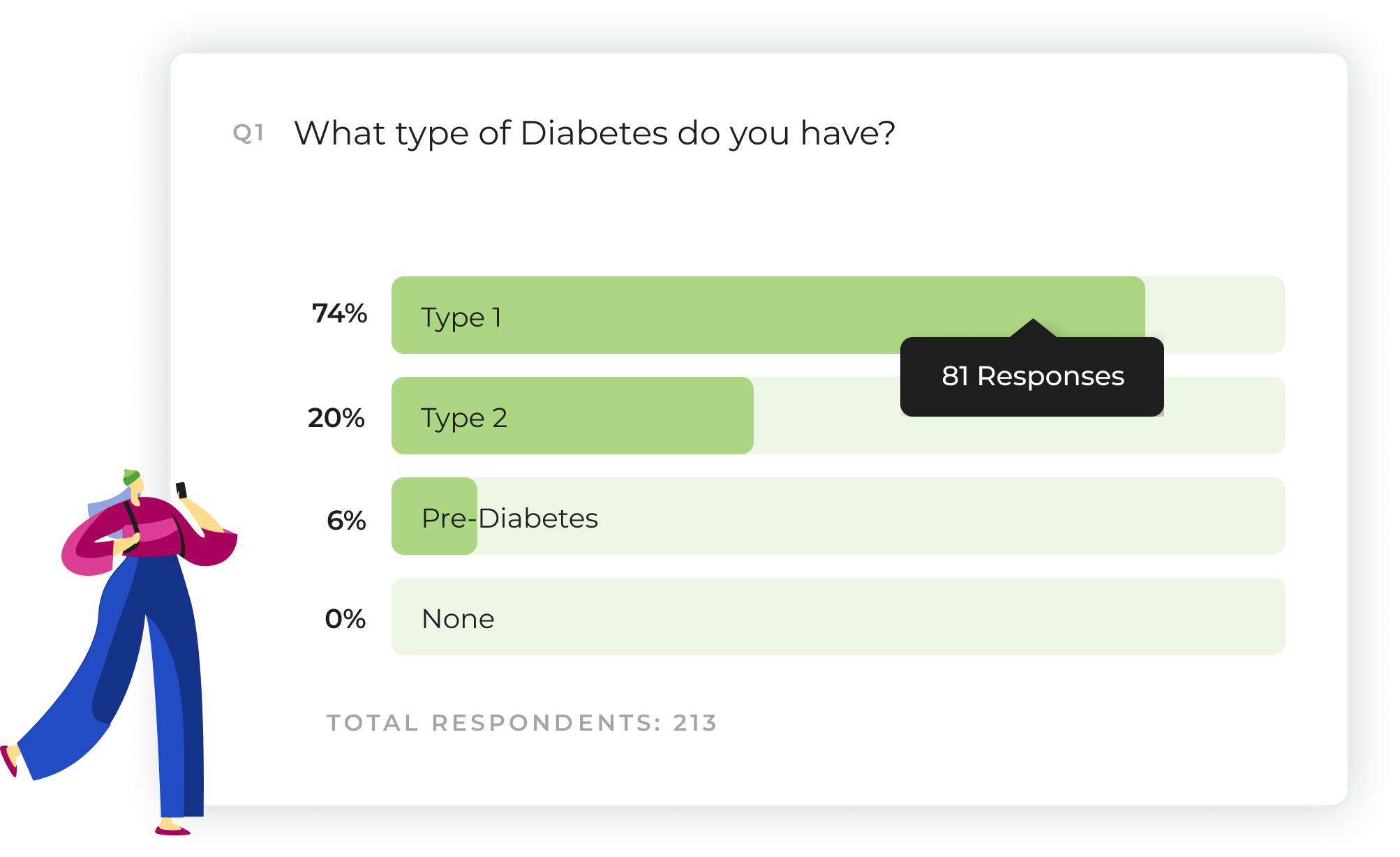 Go from question to insight in hours.
Know Your Estimated Fielding Time
See in advance just how fast you'll hit your quotas with on-demand access to our patient database.
Track Results from the First Response
Don't wait until the entire activity fields to see the results. Track, sort, filter, and export results into a CSV file as soon as you get your first response.
Automate Incentive Fulfillment
Let Thrivable do the heavy lifting when it comes to panelist incentives by handling everything for you.

Blinded Research
Minimize bias and maximize validity with blinded research. Panelists don't need to know your identity when responding to a study.

Fraud Detection
Thrivable automatically detects anomalous behavior. You can also mark fraudulent responses as low quality for a credit refund.

Bank-Level Security
Data is secured in a HIPAA-compliant cloud environment with bank-level encryption and access restrictions.