Blog
Type 2 Diabetes Study: Health Management Trends and Challenges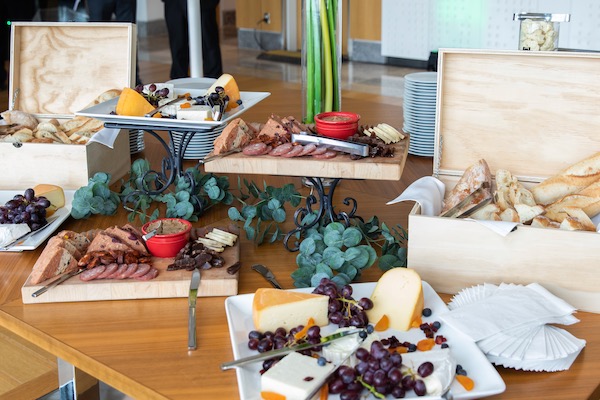 A Know Diabetes by Heart™ survey conducted using the Thrivable research platform reveals the significant challenges adults living with type 2 diabetes face when trying to manage their health throughout the winter holidays, the Covid-19 pandemic, and flu season.
Holidays bring added stress to those managing type 2 diabetes
Maintaining healthy habits throughout the holiday season is a struggle for most Americans. However, for adults living with type 2 diabetes, "staying on track with health goals" was cited as the top holiday season concern among 28% of respondents to the Know Diabetes by Heart national survey — twice as many as those who identified "finances" (15%) and "safe gathering due to COVID-19" (14%) as their top concern.
A change in one's control over dietary choices is a main source of stress. The study finds that the percentage of respondents reporting only "some control" rises from 25% to 40% during the holiday season, while those reporting they have "no control" over dietary choices rises from 2% to 8%.
How the pandemic complicates health management efforts
Overall, nearly half of survey respondents report that it's more challenging to manage their diabetes in general during the winter holidays. But the report also reveals that the pandemic is making healthy choices even harder. Specifically, more than one in four respondents say that COVID-19 has affected how much control they have over their dietary choices. It's a finding consistent with other research conducted by Thrivable and its partners, which show that accessing healthy food has become more difficult for Americans with both type 1 and type 2 diabetes during the pandemic.
Not surprisingly, respondents reveal that the pandemic has encouraged them to focus more on their health care. For 28% of respondents, COVID-19 has made them "much more likely" to be proactive, whether that means being motivated to manage their health, making better health care choices, or learning more about their condition. Digging deeper into the pandemic's effects, when asked about behavior changes due to the pandemic, the most common practices adopted by respondents include wearing facial coverings in public and avoiding large gatherings.
In terms of vaccination status, 89% of respondents report having received at least one dose of the COVID-19 vaccine. Unfortunately, disparities continue to exist with respondents reporting higher income and more years of education being more likely to report having received the vaccine.
An uptick in precautions for this year's flu season
While the incidence of flu during the 2020-21 season was low, the medical profession is anticipating that this year's season is expected to see increased respiratory illness, including the flu. Respondents appear to have taken notice: Roughly four in five adults with diabetes say they have already received or are planning to receive a flu shot this year, and nearly 50% of respondents report they are more likely to get the flu shot as compared to last year.
While slightly more than half of respondents believe their risk for complications from the flu is higher due to their diabetes, the pandemic is also playing a role, as 36% attribute their increase in likelihood to get the flu shot due to the complications associated with diabetes and Covid-19. Minority respondents were more likely than white respondents to indicate an increase in likelihood to get the flu vaccine this year.
Limited awareness of educational resources a concern
Finally, given the important role education plays in helping patients improve their health, the study sought to understand the rates at which respondents have attended Diabetes Self-Management Education (DSME) Courses.
According to the American Diabetes Association, "the overall objectives of DSME are to support informed decision-making, self-care behaviors, problem-solving and active collaboration with the health care team and to improve clinical outcomes, health status, and quality of life."
Unfortunately, more than 50% of respondents have never attended any DSME courses, with lack of awareness of the program appearing to be a critical factor — 45% cited this as their reason for not attending. This signals an opportunity to raise awareness of the program in order to improve health outcomes among Americans with type 2 diabetes.
Download a copy of the Thrivable Type 2 Diabetes Study: November 2021 Survey Summary Report.
Know Diabetes by Heart is a collaboration between the American Heart Association® and the American Diabetes Association® that raises awareness and understanding of the link between type 2 diabetes and cardiovascular diseases like heart failure, heart attacks, and strokes, to help patients and their health care providers better manage the risk.
About the author
Maria Muccioli, PhD
Maria brings clinical research expertise to her work overseeing healthcare market research programs for Thrivable customers. She earned a PhD in Molecular and Cellular Biology from Ohio University and was also a postdoctoral researcher at the Ohio State University and a fellow at the Brigham and Women's Hospital and Harvard Medical School.