Blog
COVID-19 Study: Widening Gap in Disparities Faced by Americans Struggling to Manage Diabetes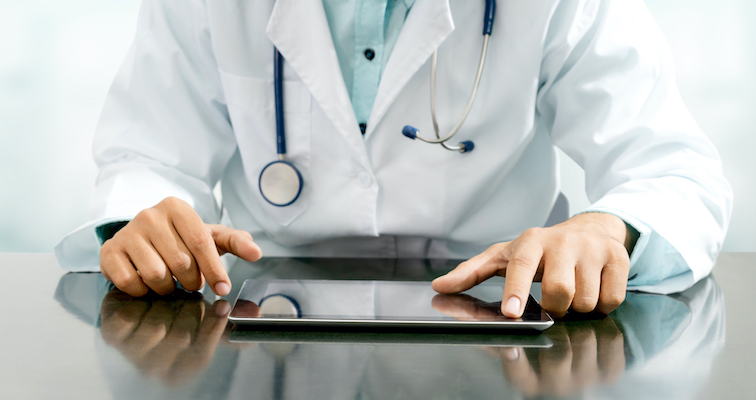 With rates of diabetes on the rise, understanding the current state of care and the additional challenges patients face due to COVID-19 is critical to advancing important policy goals and improving the health of millions of people living with diabetes. As our ongoing research partnership with the American Diabetes Association (ADA) highlights, the need has never been more critical — or more formidable.
This past June, Thrivable and the American Diabetes Association launched its second online survey together with the aim of evaluating disparities in diabetes care across the United States. The goal was to assess the challenges that patients face in-the-moment, as well as deepen the health care profession's understanding of the effects of the pandemic on this particular population.
Our timing could not be more relevant, given recent reports that, as rates of diabetes have climbed to one in seven American adults, the U.S. Preventive Services Task Force now recommends that health care professionals begin screening overweight Americans for type 2 diabetes beginning at age 35. This currently accounts for 40% of all adults.
The findings from our study, which includes responses gathered from more than 3,500 Americans living with type 1 or type 2 diabetes, are striking. And yet, they are of little surprise to those familiar with the struggles that millions of Americans with diabetes have faced when trying to manage their health and wellbeing during the best of times.
Financial instability worsens during the pandemic
We found that not only did those living with diabetes experience greater financial instability during the pandemic, they did so at rates significantly higher than the general population and with dire outcomes. Fully 7.6% of respondents said they had become temporarily or permanently homeless since the start of the public health emergency.
Even more troubling is that communities of color continue to be impacted disproportionately. Among those who reported becoming homeless during the pandemic, 14.3% are Native American Indian or Alaskan Native, 13% are Asian American, and 8.2% are African Americans, compared with 7.7% who identify as white.
Further, most readers may assume that financial challenges were limited to those in low-income brackets. Not so. While low-income Americans certainly reported far higher rates of homelessness and debt default, the survey showed that economic strains have also been felt among households earning $75k to $100k annually.
A main factor, regardless of income level, is the skyrocketing cost of medical care, which includes prescription medications, particularly insulin, and diabetes supplies. And, health insurance is no guarantee that patients will be able to afford the diabetes care they need. While more than half of people who are uninsured and those with either Medicaid or Managed Medicaid plans reported experiencing financial hardship, the study reveals that more than one in five people with private insurance, retirement plans, and military-sponsored plans also experienced financial hardship. This is undoubtedly due to the considerable expenses accrued by Amerians living with diabetes, even those that have what's perceived as "good" health insurance.
Access to essential health care declines significantly
Continuity in diabetes care is essential to managing the disease and improving overall health outcomes. Unfortunately, we found that the pandemic caused roughly one in four Americans with diabetes to skip routine medical appointments.
Here again, people with lower incomes and communities of color were disproportionately impacted. More than 35% of patients with household incomes below $15k and more than 35% of Hispanic Americans reported missing their routine medical appointments. Those with lower incomes and people of color are also less likely to receive care from a specialist, such as an endocrinologist, a circumstance that further exacerbates today's health disparities.
One of the biggest barriers to accessing health care during the pandemic has been a lack of reliable public transit. Nearly 33% of those reporting difficulty keeping their appointments cited transportation as a main reason for having missed an appointment.
More relief required to address long-term impacts
Similar to the current study, Thrivable's initial research completed with the ADA in 2020, showed how quickly and significantly the pandemic affected Americans living with diabetes. Our current study underscores that, even with an economic recovery underway, the long-term impacts of COVID-19 on patients are considerable and require an ongoing effort to provide relief to the countless Americans who are struggling to manage their diabetes.
The research also indicates a critical need for expanded advocacy efforts along with new solutions to offset the high costs of diabetes care, such as fixing high-deductible health plans that don't provide adequate coverage and changing the criteria for who qualifies for reimbursement for the costly, yet effective, treatments that are currently out-of-reach for too many patients. You can learn more and support advocacy efforts by visiting #HealthEquityNow.
Get your copy of the full Thrivable/ADA July 2021 report today.
About the author
Maria Muccioli, PhD
Maria brings clinical research expertise to her work overseeing health care market research programs for Thrivable customers. She earned a PhD in Molecular and Cellular Biology from Ohio University and was also a postdoctoral researcher at the Ohio State University and a fellow at the Brigham and Women's Hospital and Harvard Medical School.